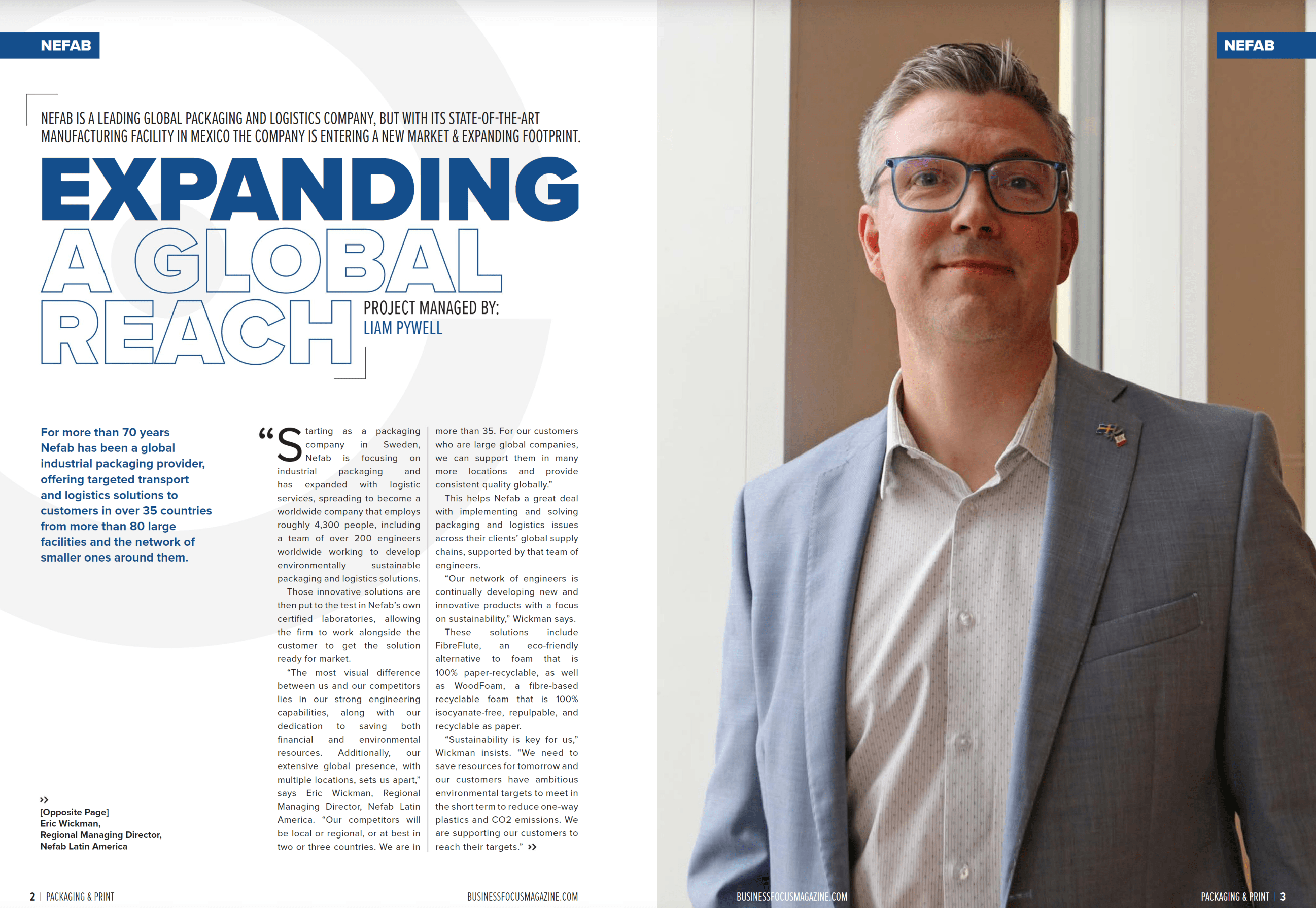 We are pleased to share that the latest issue of Business Focus magazine, a leading business-to-business publication that keeps up with the latest developments in the business world, published an interview with Eric Wickman, Regional Managing Director, Nefab Latin America. In the below article, you can read more about Nefab's growth as a global packaging and logistics services provider from its origins over 70 years ago. The article highlights Nefab's engineering capabilities, core values and expansion into logistics services, detailing how each of these feeds into the strategy of saving resources around the world today.

Zooming in, Mr. Wickman provides his perspective on this growth by way of the recent expansion into Chihuahua, Mexico and how investing in the region supports the strategy and further bolsters Nefab's capabilities in Latin America. Check out the full interview here to learn more!
We save resources in supply chains, for a better tomorrow.
Want to learn more?
GET IN TOUCH
Contact us to learn more about our sustainable solutions driving supply chains forward.
LEARN MORE
GreenCALC
Nefab's own certified calculator measures and quantifies financial and environmental savings in our solutions
Sustainable Solutions
Engineered packaging for sustainable supply chains
Sustainable Materials
Fiber-based packaging and raw materials