Solutions for Pumps
The Customer Case:
A customer that manufactured water pumps had four assembly plants producing different varieties of pumps and motors for the agricultural and mining industries.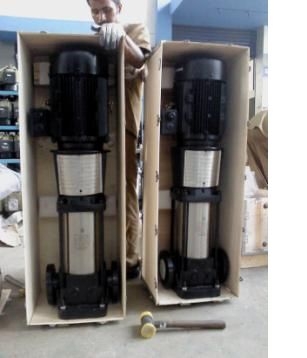 When they turned to Nefab for help they were using various corrugated solutions. With their packaging for pumps over 220 lbs (100 kg) their packing process was time-consuming and difficult due to a high number of box sizes. The main goal for Nefab was to standardize the packaging and optimize the packing process.

The Nefab Solution:
In order to make the packing process more efficient, Nefab proposed an ExPak S solution - a box that is easy to handle and quick to assemble. The components being packed weighed 220 lbs to 485 lbs (100 kg to 250 kg), and the customer was using more than 65 different sizes of boxes. When Nefab presented their ExPak solution, the number of different boxes had been reduced from 65 to 8 standard sizes that would cover the entire product range.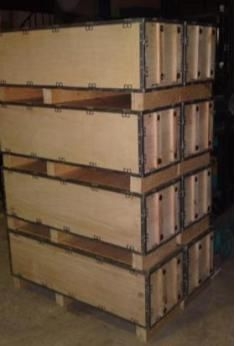 Customer Benefits:
33% reduction in labor cost
Fewer sizes of boxes to manage in inventory
Overall reduction in inventory costs
Reduction in warehouse space needed to store packaging
Lower administrative costs for inventory cycle counting
Contact US