Published 2018.06.15
Nefab Chicago Ribbon Cutting Ceremony
On the first of the month, Nefab held a ribbon cutting ceremony to inaugurate our new facility in the Chicago area.
On June 1, 2018, Nefab employees and a host of guests – including those from city hall, the local chamber of commerce and nearby businesses alike – joined together in Hanover Park to celebrate us joining the neighborhood with a new office and manufacturing facility.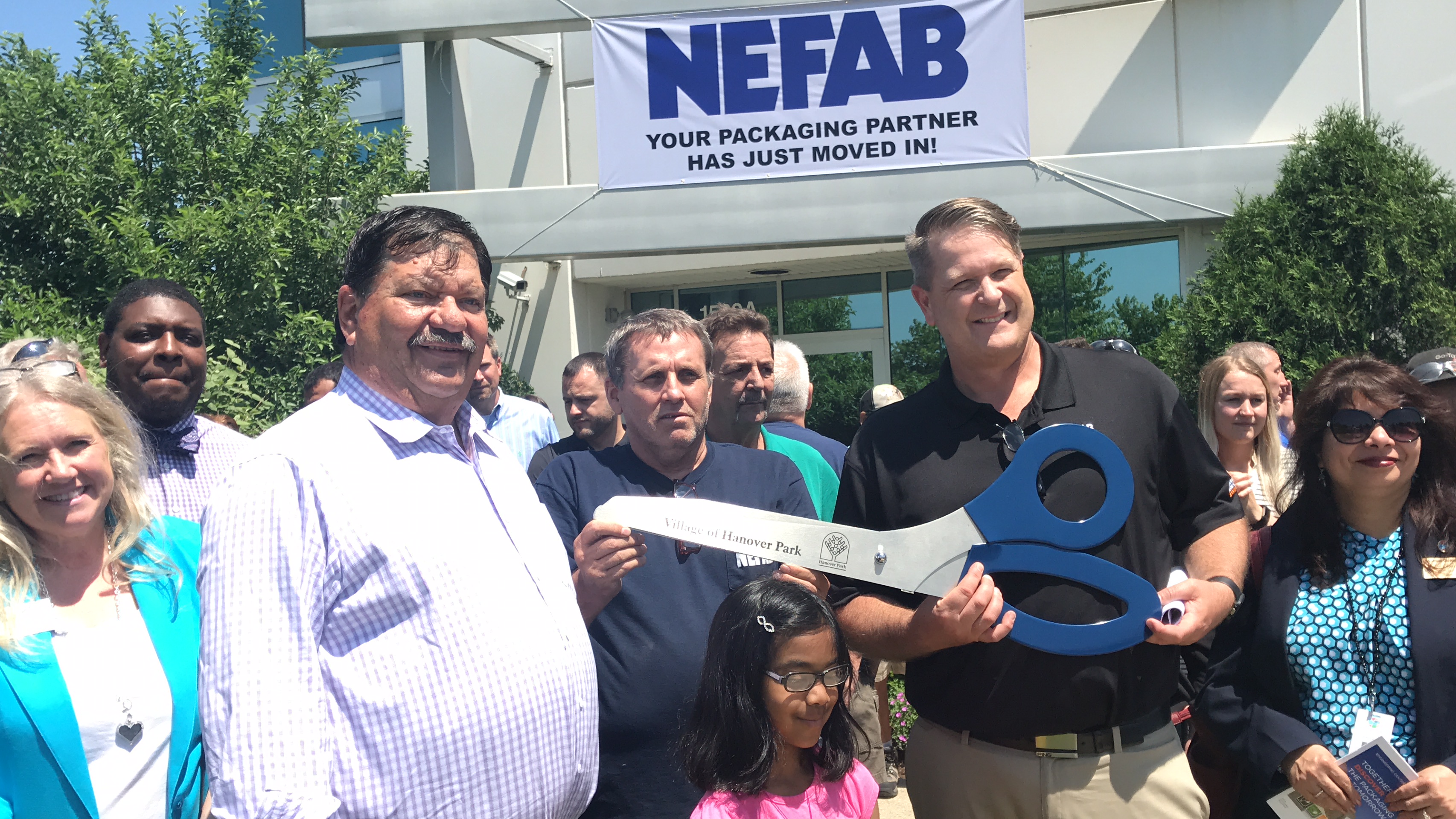 Things kicked off with a meet and greet and a cutting – both of the official ribbon itself and some delicious cake for all our guests! We shut down the factory to give an extended tour, but are running an open house in July for anyone interested in seeing our machines in operation and the actual work going on during a normal day's work.
With this move from our former Elk Grove Village location, we now have a higher capability to serve YOU! Our focus still remains on providing solutions that optimize your supply chain and cut your total costs down significantly, always.
We would like to say thank you to everyone involved in making this the success it was, and especially to those in Hanover Park for welcoming us with open arms! Come visit us at the new address, we'd love to have you! It is as follows:
1539 Hunter Road
Hanover Park, IL 60133