Power Equipment Packaging
The Customer Case:
The customer, an engineering conglomerate company, has a diverse portfolio of products, solutions and services ranging from high-end power and industrial equipment and solutions to consumer products and home appliances.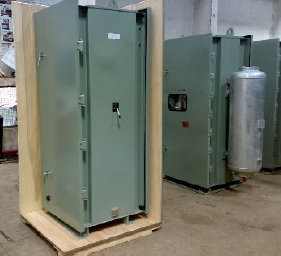 The customer wanted to replace their packaging suppliers due to inconsistent quality, and they wanted to have a more standardized packaging for their wide range of products.
The Nefab Solution:
The Nefab solution comprised of the ExPak S which reduced the assembly time for the customer, and also gave the customer a consistent quality of packaging.
Customer Benefits:
Standardized packaging
Reduction in packing time
Consistent quality
Improved customer's image
Contact US