Solar Laminates Packaging
The Customer Case:
A large provider of innovative solar solutions was looking for an optimal packaging solution for shipping a line of solar laminates overseas. The key was to optimize a 40' sea container. The laminates were very thin and heavy, so choosing the correct cushioning was critical to ensure the vibration during transport didn't create any hairline cracks in the glass.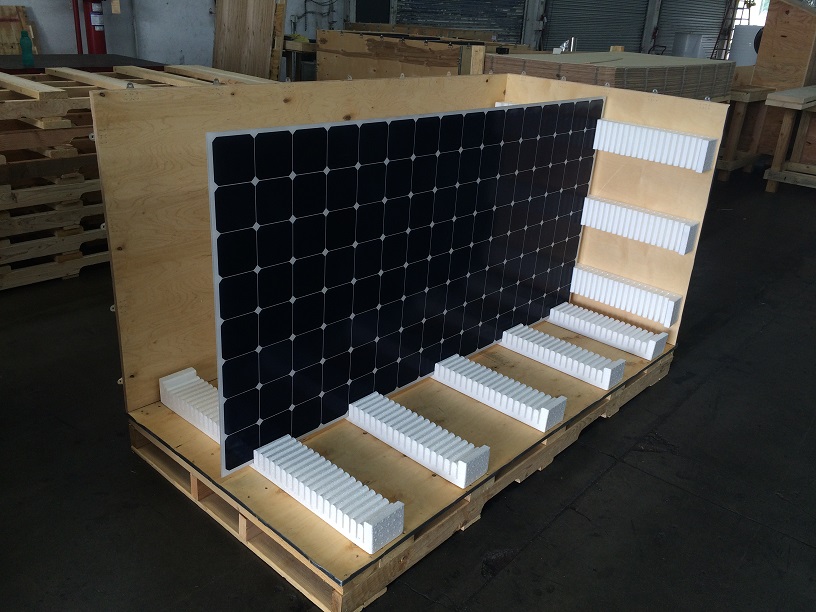 The Nefab Solution:
The Nefab solution was an ExPak S with molded foam rails with fingers to hold the laminates in place and to ensure they do not touch each other during transport. The solution was tested according to ISTA 3E test standard and passed.
Customer Benefits:
An optimized 40' sea container to keep logistics costs as low as possible
A simplified packing process to ensure there was no damage to the laminates as they were being placed into the ExPak box
Contact US