Surgical Robots
The Customer Case: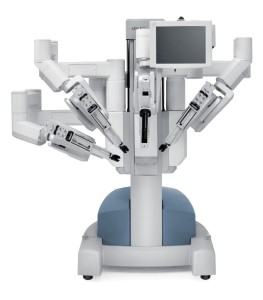 Customer produces several different sizes of diesel engines.
Nefab was asked to analyze the supply chain flow for two sizes of crank shafts delivered into the customer's plant by their supplier.
Main issue with the existing crank shaft packaging was that the current solution wasn't reusable.
High amounts of material waste produced on-site by current solution was very costly and inconvenient.
The Nefab Solution:
The Nefab project team designed a hybrid outer packaging solution consisting of corrugate hoods that fit over customized pallets. The pallets are fitted to hold the equipment snug during transport, and are protected with foam in strategic areas to protect against vibration/damage. The pallets also boast a ramp to assist with loading and unloading the equipment.
Customer Benefits with Nefab Packaging:
The customer was very pleased with Nefab's cost take-out approach.
Investment in Nefab's reusable system will allow the customer to decrease the packaging cost by approximately 62.5% during the project's lifetime.
The forecasted payback time will be only seven months.
Main problem of material waste with the expendable packaging solution was completely eliminated.